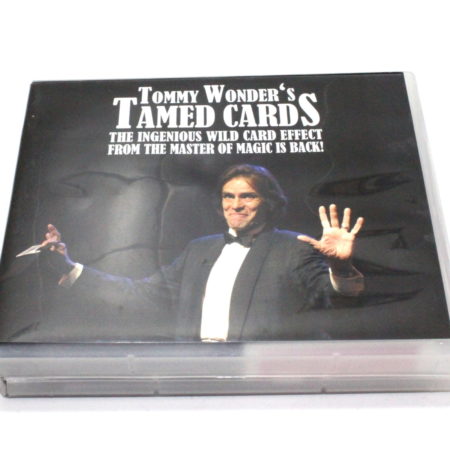 One of Tommy's best effects now created in a wonderful package from those good guys at Card-Shark. Comes complete with:
Four sets of wild cards
Four way force deck
DVD with the "Tamed Card" performance and explanation (courtesy of L&L)
Booklet with the "Tamed Card" explanation (courtesy of Hermetic Press)
Now there are no excuses to not perform this wonderful effect from the master.
Click here for more information.