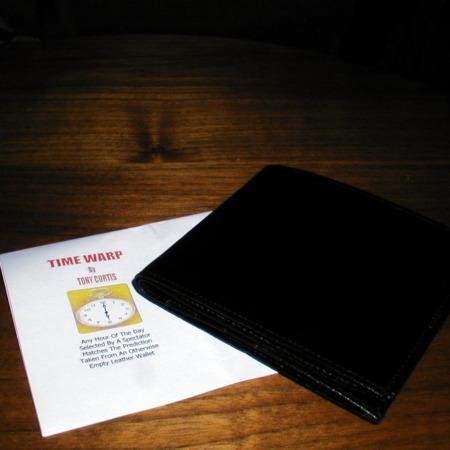 Great trick but where have I seen that wallet before?

Ok, this effect is a fine effect using a very well made wallet that allows you to perform a very direct and simple think of any hour type effect.

But just in case you already have the $link(2279,Heirloom Wallet), think twice before you buy this effect since the wallet is almost exactly the same. In fact, either the same manufacturer made these and made a slight change to one pocket at the end, or this wallet was altered slightly for the Heirloom Wallet. You could certainly use the Heirloom Wallet for this effect, but it would be nice to have the specially printed (and laminated) cards.

This effect is not as strong as Heirloom primarily due to the presentation. Otherwise it is still a worth having, just don't buy both wallets – unless like me you fancy doing an easy any card from wallet and purchase 4 wallets!!!
Click here for more information.