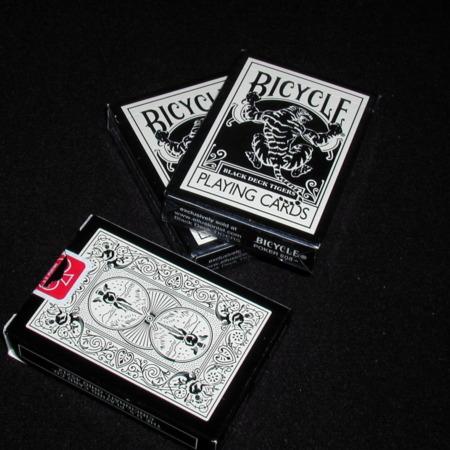 Ok so these are "Cool", but so what?

So there is a lot of hype around these new Black Deck Tigers. They are a nice quality card and do look "cool" if you like that sort of thing. However, if anything screams out trick deck more than these I have yet to see it.

It seems to me that these really only appeal to the young Ellusionist crowd who are much more into the look and pulsating beat of magic, than the entertainment, mystery and absolute wonderment of the spectators. There is the odd occasion as part of a bizarre routine, or some color change, or some flourishes that these can come into their own. But for the most part they just say "Look, I'm using a trick deck of cards for this effect."

There is nothing wrong with this of course, but don't fool yourself into believing the hype that people will think you're a cooler and better magician because you have these "cool" looking cards. The only people who will think that are other magicians who think these cards are "cool".
Click here for more information.