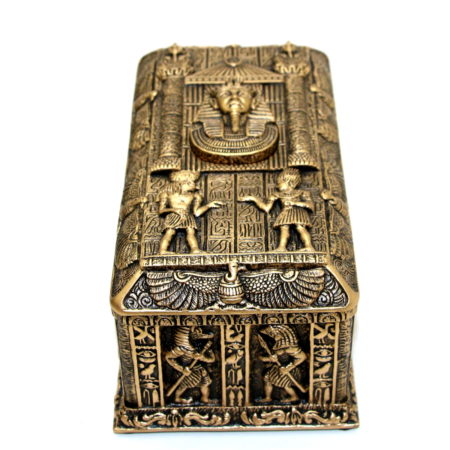 What can I say about this beauty?  One of my all time favorite effects in magic is The Wandering Mummy and apart from the Eddy Taytelbaum version, which one day I will pony up the cash for, I've owned a lot of them.  This version is perhaps the cleanest version I have seen.  It is certainly different from all the other versions and I even ordered two sets so that I could keep a set, which is pretty rare for me these days.
Really excellent version of this classic effect, created the way only Magic Wagon know how – with excellence and perfection.  Good luck finding one of these as they are coveted by collectors for sure.
Click here for more information.