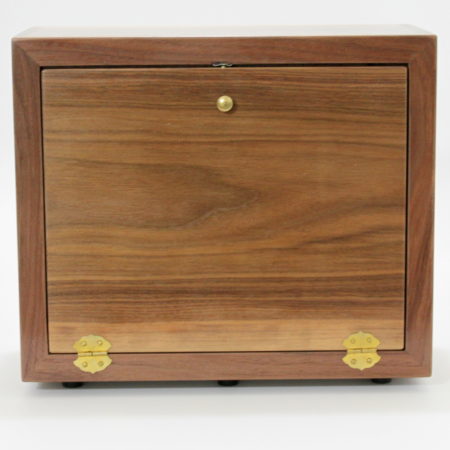 Perfection

When I watched this on David's site I was very intrigued by the effect – I really didn't know how all of the different actions inside the box were happening. So I decided to plop down the cash and get one. This was a bit of a leap of faith, but I really like the Regal mind and love Owen's construction so was pretty confident it would be fine.

When I received the box I first examined the whole thing and couldn't see anything – I had to watch the video to see the secret. When the secret was divulged I was very happy. Not only is this box built to perfection, the method is also perfect. It cannot be performed surrounded but otherwise what you see in the demo is what you get.

I don't want to give any more away with respect to the secrecy that David has been trying to maintain for this high end item, but I could not be happier with this beautiful effect.

Highly Recommended for Collectors and Performers who appreciate fine props.
Click here for more information.