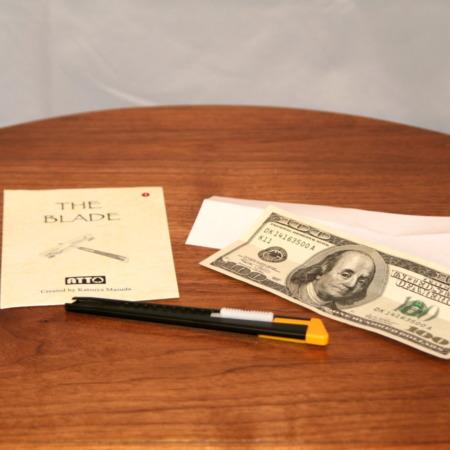 Incredibly clean bill penetration and easy to do!

Wow! I love this bill penetration effect from Masuda. It looks amazingly fair with no switches or extra gimmicks and immediate reset.

You show a blank piece of paper and a $100 bill. You then fold the $100 and then fold the piece of paper around the $100. You take a simple utility knife, that is real and very sharp, and pierce both paper and bill. You can clearly see that the blade is going through both. You then pull the knife towards you and cleanly cut them. But when you open them up, only the paper is torn, the bill is perfect.

This has to be seen to be appreciated how clean it is.

Highly Recommend!
Click here for more information.