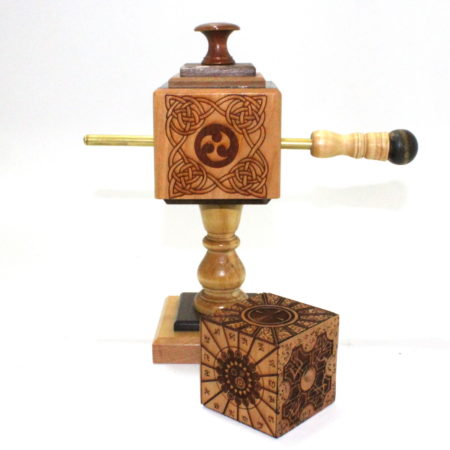 So how do you improve upon an already perfect mini-illusion? You make it in a Limited Edition out of select hardwoods (in this case Walnut, Cherry and Maple) and you sit back and appreciate the quality in your hands! This is easily my favorite item from Craig Beytien and his wonderful Illusion Arts Magic! The transposition between the two stands is so fast and effortless, you can't help but step back in amazement!
It is quick to reset and from a short distance there is nothing to see. It is like a really slick, mini-version of the Substitution Trunk effect without the intense practice – the transposition happens in an instant.
The standard version of this item is here and can be purchased from my friends Joe & Mark at Stevens Magic!
Click here for more information.