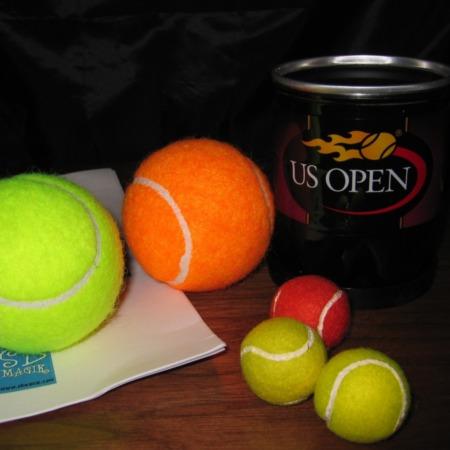 Anyone for Tennis?

Stephane Bourgoin decided he wanted to produce Chop Cups – and produce them he did! This is the third of his offerings – and the cheapest too. It is not as nice as the other two – for two reasons: 1) the surprise finish is not as distinct from the rest of the routine and 2) getting the ball to stay in the cup takes a bit more practice due to the shape of the ball holder. However, when you produce such strong effects, one of them has to come in last!

For the money this is a wonderful value however, and if you are on a budget but still want a new routine for your Chop Cup you could do much worse than spend your money on this. Get all 3 and have a Chop Cup Party!
Click here for more information.