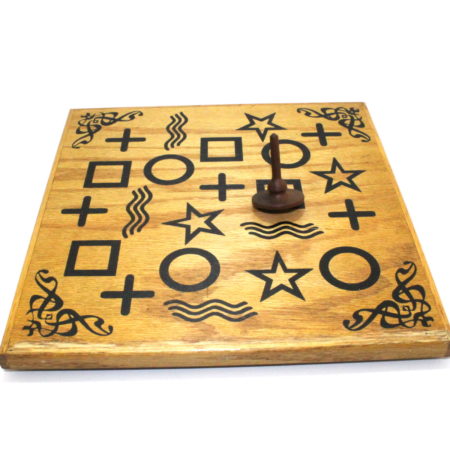 What a clever idea this is from the always ingenious Martin Lewis. There was a small run of 20 of these handmade by Martin himself in 1996 and now they are very hard to find. A spectator freely selects an ESP symbol and places it aside without looking. You introduce a turned walnut-spinning top, and a 12″x12″ oak board decorated with ESP symbols. You start the top spinning on the board. Then, slowly, seemingly under your mental control, the top begins to move, circling the board, until it comes to rest on the same symbol selected.
The board has an ingenious mechanical secret which you will love.
Click here for more information.