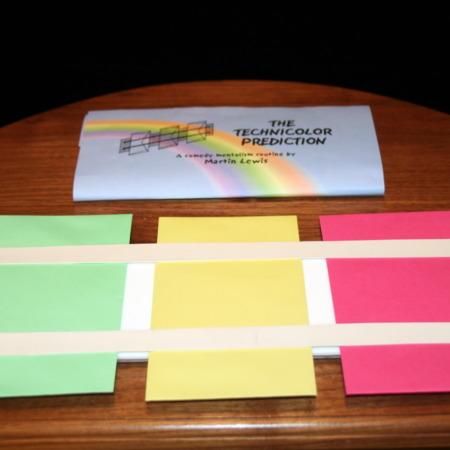 Clean, Easy, Entertaining, and Nice Surprise Ending

This is a wonderful piece of entertaining Mentalism from Martin Lewis. Everything looks very clean and above board and the audience are sure they know how it works, until the final kicker ending when the magician shows he predicted the precise color of each envelope and who would pick them in advance.

It's rare to find mentalism effects that are this much fun, easy to do, and end up having a very strong magical ending.

This is one you will use!
Click here for more information.