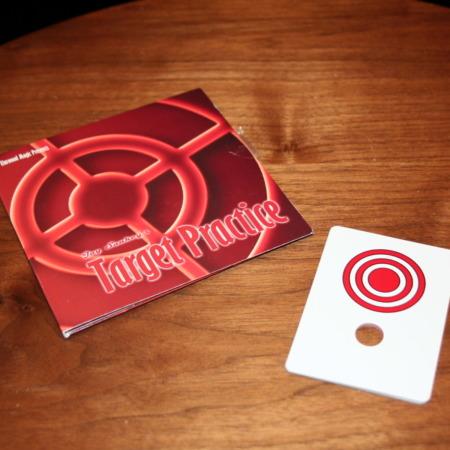 Really adds a new dimension to Wild Card!

So I've been performing Wild Card in various forms for over 30 years and I must say that Target Practice really adds an extra kicker to the effect. Not only do the cards change from one set to the other, but the holes appear to move too!

I've had this for a while but have only just started performing it and the results have been amazing. This is for sure my new favorite version of Wild Card – and with Paul's new DVD it is easier than ever to follow the basic moves.

Most Highly Recommended!
Click here for more information.