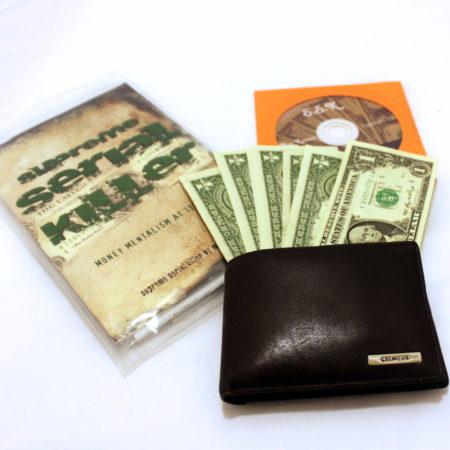 Max's Best!

Wow, I thought you could not get any better than the $link(4489,Impromptu Supreme Serial Killer), but I was wrong. This is certainly Max's Masterpiece. And what is cool is that the two effects are different enough to justify having both!

There is nothing cleaner or more direct in mentalism than Supreme Serial Killer and their is a different result every time so it is perfect for walk around! I'm also working on a routine that allows me to use both versions of this effect in the same routine and each time the effect is stronger.

This is just sweet perfection, and it packs flat too!

Highly Recommended for Magicians and Mentalists!
Click here for more information.