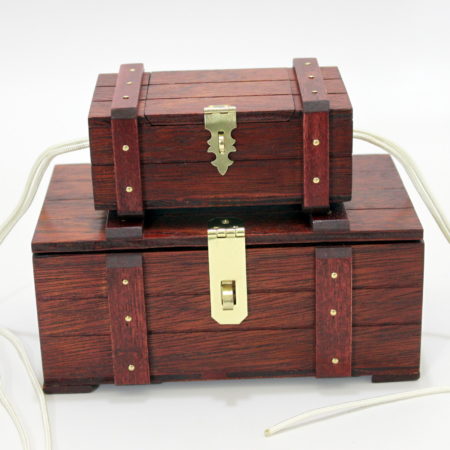 Roy Roth would be Proud!

This beautiful and clever item is Louis Gaynor's version of Roy Roth's Star Prediction Box. Sadly Roy passed away in May 2013 at the ripe old age of 83, but I think he would be pleased to see this wonderful version. Roy made the Star Prediction Box, but I believe it is a Larry Becker idea, and we all know how clever Larry is!

If I was honest I would say that Lou's version is better than Roy's – the wood is better quality and the manufacture just seems slightly higher quality and it just looks a little richer. There is not a huge difference, but if I had to choose just one, I'd pick Lou's new one. The basic capability of these boxes is to easily load an item into the inner box, even though it is locked and tied. It works amazingly well and is pretty much undetectable unless you know the secret.

Mark Stevens tells me that the routine that comes with this box will be very special, and although I have not seen it yet I'm sure it will do justice to Lou's amazing work and Roy's memory.

Great job guys!
Click here for more information.