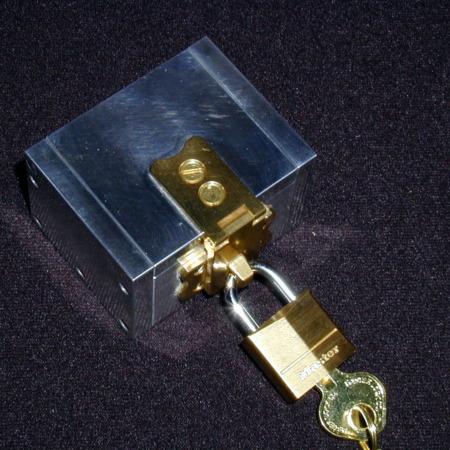 Beautiful, Small, Clever and Different!

This is a wonderfully clever little box that defies detection, even with the utmost of scrutiny. Plus its very beautifully made by Joe Porper himself.
Unlike the normal Lippencott box, this can be started off in the "closed" condition. The spectator can even hold it in their hands, and lock it themselves and hang onto the key if you so desire – though of course that would not make any sense if you were doing a prediction with this. It is a matter of a second to release it to load a billet or ring or anything small inside the box. It almost locks itself when you're done! In fact, the one problem with this is that it locks itself too quick and you hear it talk!
This is a wonderful item and I'm sure it will become a collectible. As with all of Joe's work, it is made to a high degree of precision and there is nothing else out there quite like it, which surely must appeal to both the performer and the collector in you!
Great Job!
Click here for more information.