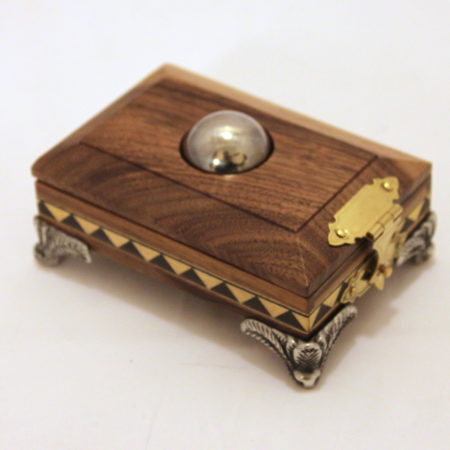 Another Great Collectable from Dave Powell!

Dave Powell knows how to keep the Collector's happy – produce new items often, be innovative, maintain the quality, and keep the price right too. He is succeeding on all counts.

The Steel Ball is heavy and solid and yet it still goes through the glass. This item has angle issues for sure, as do all the items based on the old Cabala and Coin of the Realm, but if you perform this to a couple of people you'll fry them.

This item looks and feels amazing too! I'm excited to see what Dave will crank out in 2011.
Click here for more information.