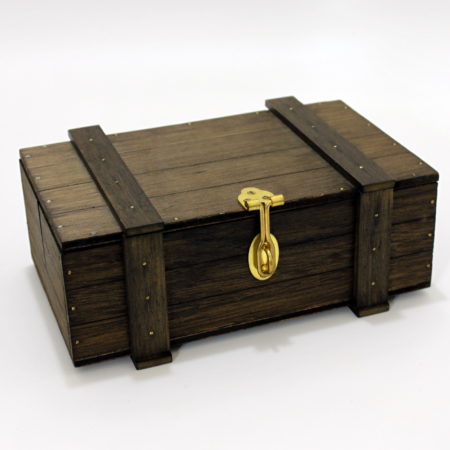 A Great Looking Box with Clever Mechanism!

I must say how impressed I am with this prediction box from Roy Roth's R.A.R. Magic. Everything looks above board. The box can be in full view all the time and tied and padlocked and yet whenever you want it becomes an easy matter to slip a small item like a prediction, ring, or ladies watch into the inner box from the outside. There is nothing added or taken away and no magnets, threads, or electronics.

Really a very clever device and even better than $link(3477,Roy's Nest of Boxes) which is another beauty.

This is a collectible piece of magic you will use!
Click here for more information.