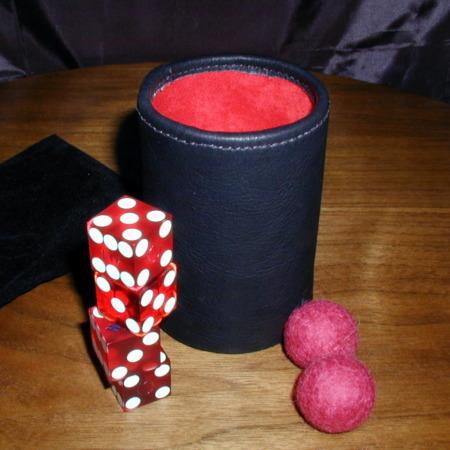 What a Great Package!

Ever since I saw $link(2196,Fred Kaps) do some dice stacking on his new DVD I decided it was about time I tried it myself! This little package from $link(http://www.theambitiouscard.com/cups/diceCup25.cfm target=_blank,Frank Starsinic) is pefect: it comes with a beautifully made leather cup, 4 dice and two chop cup balls all in a nice drawstring bag.

If you can't do the dice stacking you still get to use this very functional $link(http://www.qualitymagicbooks.com/?nd=full&key=2223 target=_blank,Chop Cup). This is great value and I look forward to working up a routine with this.
Click here for more information.