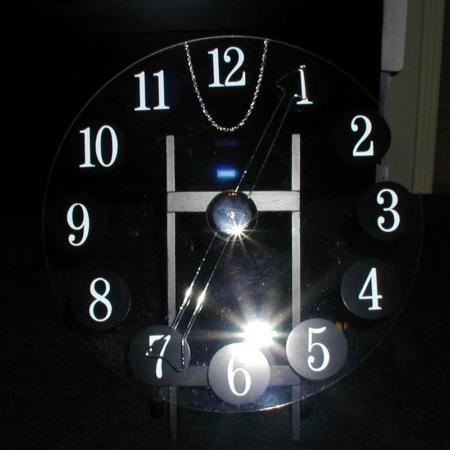 Easy and Mystifying

Bazar de Magia have a great line of magic, which for the most part, is good quality and a bit different. This effect is a real fooler, yet very easy todo – and takes almost no practice.

Basically, you can ask a spectator to name their favorite time. You then give them the hand and ask them to place it on the dial and spin it fast. When it stops it stops on their chosen number! It can be repeated with a different number too.

I think you could use this as a prediction effct if you combined it with $link(912,Killing time).
Click here for more information.