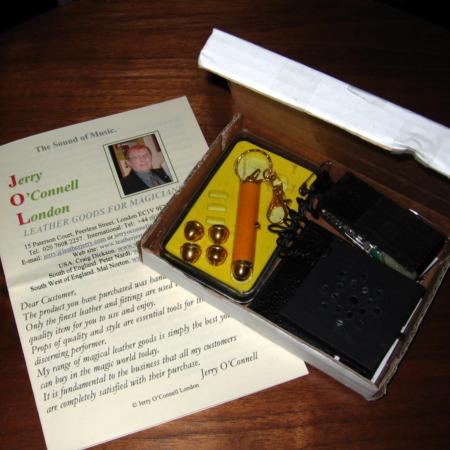 Time to Celebrate with Jerry O'Connell!

This is a wonderful bit of business designed primarlly for the table hopping magicians. In essence it is an electronic device that plays Kool and the Gang's "Celebration" on demand.

The device is loud and cleverly hidden in the sleeve. It can be turned on and off very easily using the precise pressure switch that Jerry provides. It comes with a great routine using a mini desk, leather holder and a mini laser pen. You can even take your jacket off since it has been designed to have no attachments to the body.

This is different from Jerry's usual straight leather offerings, but like all of his magic it is very well thought out and works perfectly. Jerry also includes a page of other ideas for using this wonderful device which will surely get your creative juices flowing!
Click here for more information.