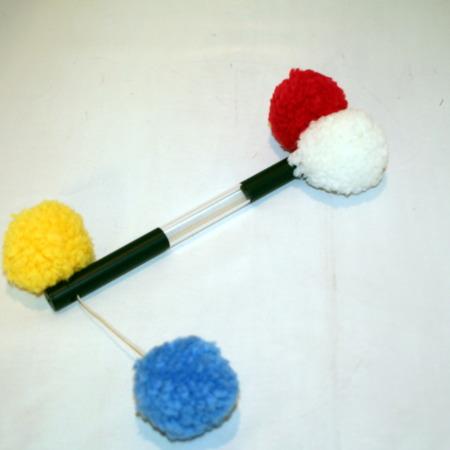 A clever idea!

If you like the classic Pom-Pom Prayer Stick, this item should appeal to you. It is the same basic effect, but instead of pulling open the stick at the end you can see all the way through the middle of the stick because it is totally clear.

I probably prefer the traditional approach, but this is a great fooler for those who know how the other method works.
Click here for more information.