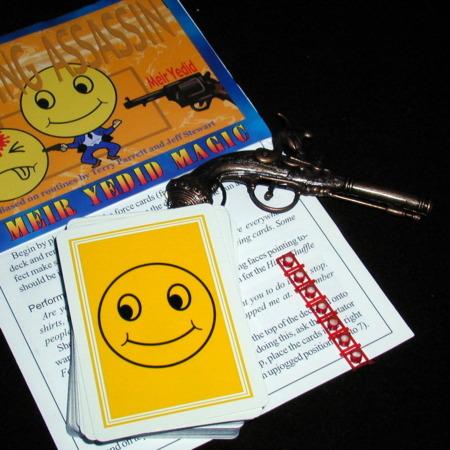 Wonderful off beat card effect!

When you are tired of doing the same old boring card effects this little gem fits in very nicely.

It uses very cute cards with smiley faces on the backs and a key chain size pistol which lets out a rather loud bang. The ending is a real surprise and guaranteed to get a laugh from your audience.

Great value, easy to do, and a little different!
Click here for more information.