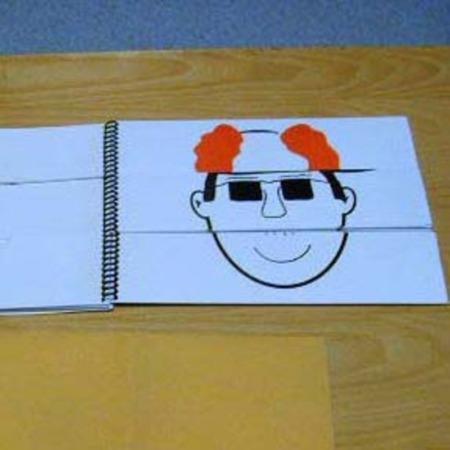 Nice method and Entertaining Magic!

This is a great little kids prediction trick! I'm sure you can have some fun with the different pictures that can be created. And of course in the end you predict the exact combination of top, middle, and bottom faces that are freely selected by the audience.

Uses a well know thought out principle from the card world, and it works like a charm here!
Click here for more information.