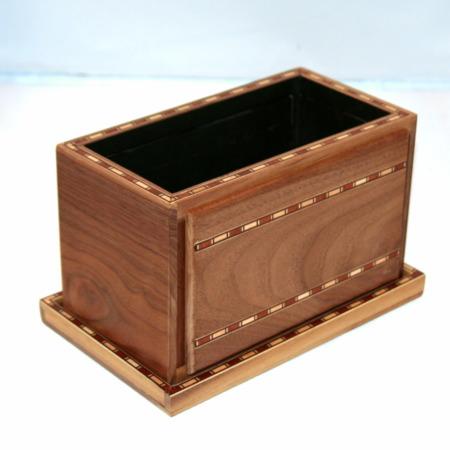 Beautiful Classical Magic and Great Mechanism Too!

More classical magic that works as beautifully as it looks. Mel Babcock would be proud of these items as there is certainly similarities to his style. Howie, please keep hold of this new craftsman you have found – let's not have another Disappearing Jerry situation!

What is particularly pleasing about this item is that the load mechanism works quite differently from others I have see and it works very well. To release either of the double loads you do not need to place your hand inside the box at all, which is particularly useful for productions of spring items and silks.

Highly Recommended for Collector's everywhere, and you'll be able to perform it too!


Click here for more information.