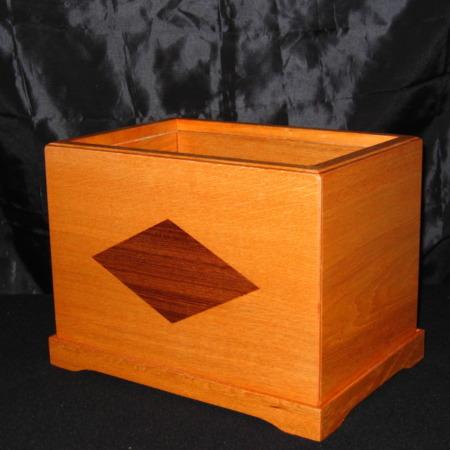 Mikame Keep On Creating Fine Quality Magic!

It is good to see that great magic is still coming from Mikame Craft. Over the last 4 years I have picked up $link(nd=gallery&keywords=Mikame%20Craft&flag=Mikame%20Craft,over 30 different pieces) created by Mikame Craft, and they have many more that I have not yet acquired. They consistently produce fine quality magic that is clever and unique. I know Mikame Craft used to be more exclusive, but I have found the quality very fine and their prices reasonable – so I have no complaints.

This beauty is wonderful! I needed a "Jap" box for a great routine with $link(2425,Mel Babcock's Rainbow Die Box) by my friend Larry WIlfong. This is a very well made box with 2 loads that lock with a very clever mechanism. It even comes with an extra load chamber as large as the box itself, for those of you who are doing platform/stage work with a table.

This is very well finished, and really could not be improved upon. The mechanism is clean and works everytime. I am very happy with this beautiful box.

Highly Recommended!
Click here for more information.