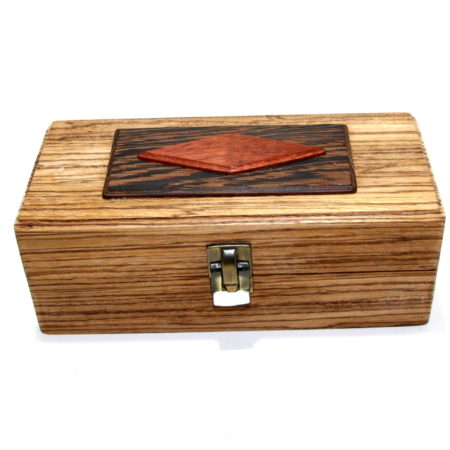 A beautiful and rare blast from the past!  Before Kent became the king of 3D printing he created quite a stir with his Z-Wood (Zebrawood) line of magic.  This is a rare beauty from those times.  Anything from his Z-Wood Magic line is highly sought after by collectors.
This item presents a fortune telling effect and prediction with the tale of Dr T.B. Chatou.  Four pages of instructions take you through the gimmicks and the story, and even if you never perform it you will have something  to treasure that the other guys most certainly won't have!
Click here for more information.