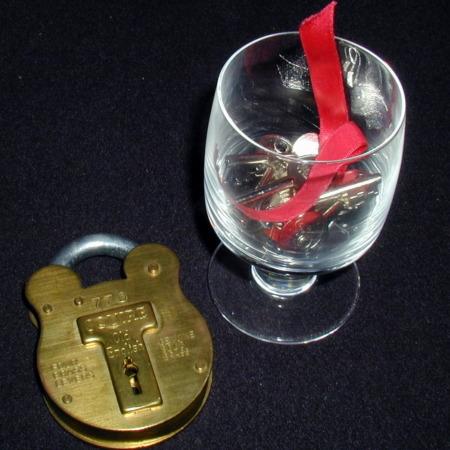 This is more like it!

There are way too many locks and key effects on the market. This one from David De-Val has gone straight to my favorite list because it is so clean.

It can be used to lock a ring on the hasp, a box, bag, etc. The genuine, heavy, brass padlock is made in England by Squire. Of course after showing only 1 of the 7 keys unlocks the padlock, the performer or spectator can always choose the correct key.

What makes this method so clean is that at no time whatsoever does the magician need to touch the padlock or keys – either during the testing phase or the final choice of the key that opens the padlock. Once the effect is over the magician does need to briefly touch the padlock to reset it – but this can be done after the performance or just in the process of handing the padlock out again (if desired).

There are also no external pins, magnets, batteries or gimmicks to worry about. Truly the best version of Annemann's Seven Keys to Baldpate type effect that I have seen.
Click here for more information.