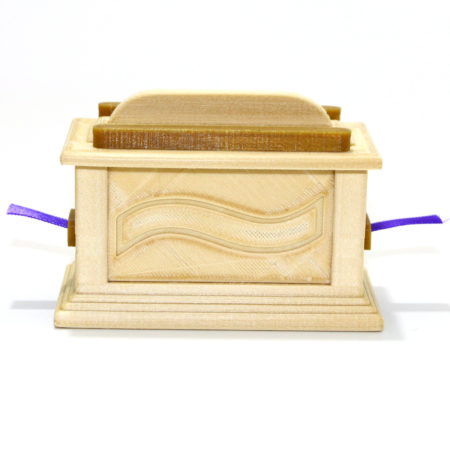 As you many of you know I'm a big fan and close friend of Alan Warner (in fact not only have I created two websites for Alan, my wife created one for his talented wife Mignon too) and the first item I ever purchased from Alan when I was 14 years of age was Siamese Ribbon.  At first glance this item looks very similar to Siamese Ribbon.  But once you see the workings you will realize the method is different and the box is created in such a way that it can be viewed from any angle – even behind – at all times.
This may not be more collectible than Alan's beautiful piece, but is more practical for sure.  Very easy to perform and the set-up even comes with a simple gimmick to ensure you cut the ribbon so that it is the perfect length for this mini illusion.  Kent also includes 21 feet of ribbon and a pair of matching scissors.  Ready to perform the second you receive it.
A real beauty Kent!
Click here for more information.