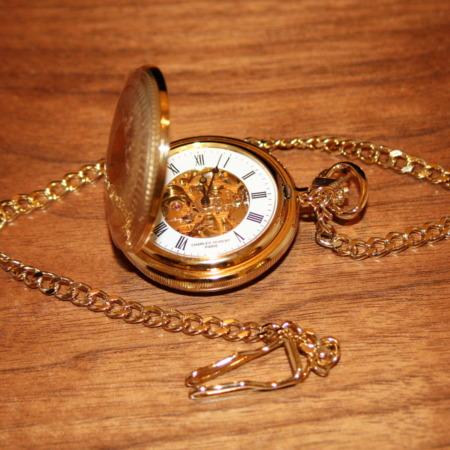 Beautiful Watch and Great Effect

I think the $link(3264,original Geneva Prediction Watch) is a beautiful piece of mentalism. This See-Thru version is the same effect but it uses a See-Thru watch in which all the clock-works can be seen ticking away during the performance. In fact the watch is a real watch that has been gimmicked for the effect.

This watch is a bit more impressive looking than the original and in fact the mechanism is a bit easier to trigger. However, it is hard to decide which one I prefer because although I really like the idea of hearing and seeing the watch working, in this version the magician has to reaveal the prediction time, whereas in the original the spectator can do it in their own hands.

In the end it is probably personal perference.

Either way both watches are beautiful and the method is still unique to these two watches.

Highly Recommended!
Click here for more information.