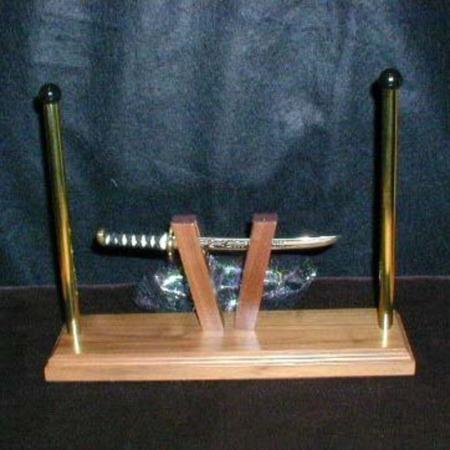 Quite amazing and yet simple to do!

One of the less expensive Collector's Workshop effects that packs a wallop! A ring is vanished and penetrates the sword to land securely on the stand.

When you see this done it really does seem impossible. Highly recommended!
Click here for more information.