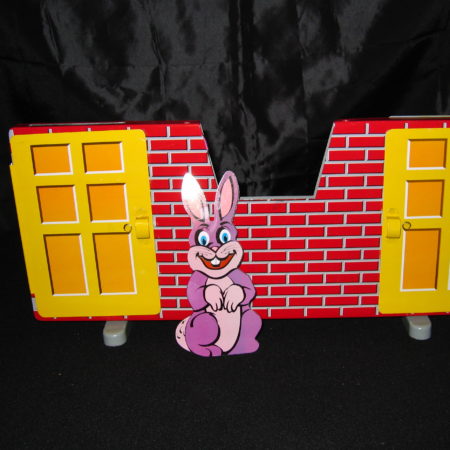 Looks can be deceptive!

Run Rabbit Run and all of its copies is still one of the finest kids tricks around. This version looks almost the same as a metal one that I purchased from Ron MacMillan at International Magic in the UK back in the 70's. I loved that version. It was the perfect size for kids parties. Most of the ones that I see today are much bigger which is great for larger audiences, but they are harder to manipulate.

Unfortunately, this version is so cheaply made that you have to really work with it to ensure the doors don't jam, open unexpectedly, or the rabbit doesn't get stuck.

This really looks fine on the web, but I would not recommend this particular version at all. Just too flimsy and frustrating!
Click here for more information.