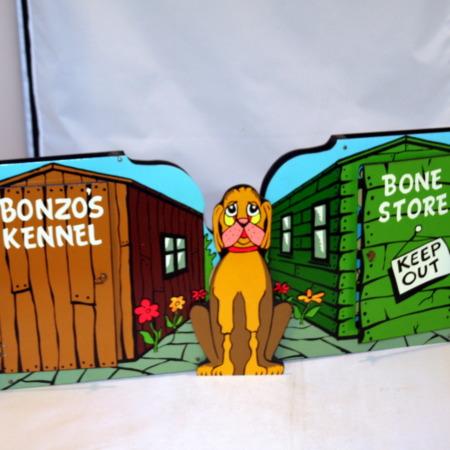 Before Chance Wolf there was Jack Hughes!

As much as I love Chance's Run Wolf Run, you've still got to marvel at this vintage beauty from Jack Hughes in England. Bonzo is so cute!

The whole outfit looks amazing and the mechanism works very smoothly. I'm not sure why Harry Leat's Run Rabbit Run theme appeals to me so much, but I can't get enough of these babies.

The only sad thing about this version of Run Rabbit Run is that there is no option to have Bonzo look around from the side. Not sure why they left that out, but it does really add to routine. Even so, still an amazing beauty.

Jack Hughes' magic is highly sought after these days and this is one of his finest.

Highly Recommended for Dog Lovers everywhere!
Click here for more information.