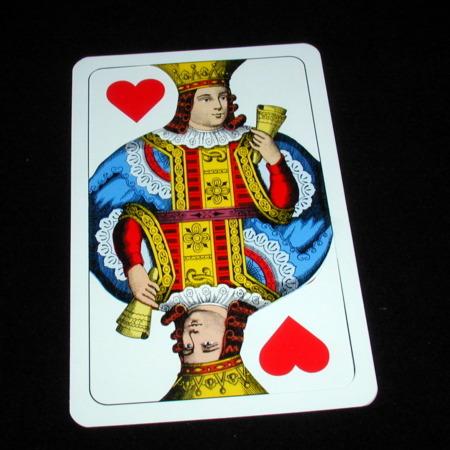 Another Winner!

This is a really wonderfully clean piece of Jumbo Card Magic. You show the 4 kings one at a time front and back.

Then without any moves you turn all four cards over and they are the 4 tens! There are no flaps or rough and smooth and it is very easy to do.

The Jumbo version is actually easier to handle than the regular version.

I have a vague memory of the same principle being used in a trick when I was growing up, but don't remember the details. Even so this is a very smooth handling and a very convicing effect. Reset is almost instant too!
Click here for more information.