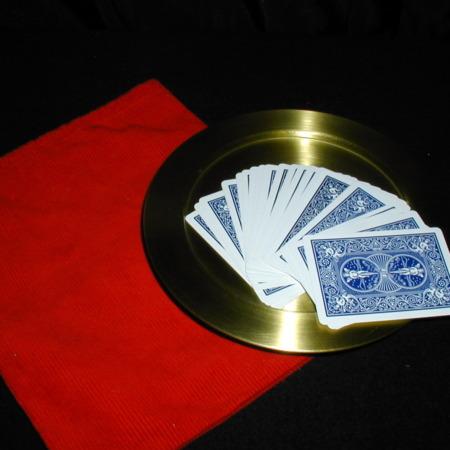 Better than I remember and a real fooler!

This is a nice little outfit from the medium priced Dove Pan manufacturers Morrissey Magic. I used to have this effect a few years back but didn't have the instructions so missed half of the routine. And it is a whole new effect when you have the complete story!

Anyway, this is a classic cards across – spectator counts out 10 cards on to the tray and you tip the tray into the previously shown and ungimmicked empty bag (or their jacket pocket). They then count the other 10 onto the tray and cover it with the tray to ensure they can't get away! Needless to say 3 extra cards appear in the bag and you are left with only 7 cards in the other spectators hands.

What is great about this effect is that the tray does all the work for you with ultimate ease. A great effect and a clean method!
Click here for more information.