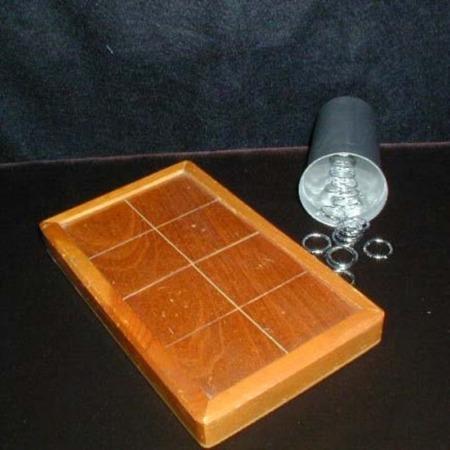 Simple but effective!

This is a nice unknown manufacturer piece I just picked up from ebay. The tray does all the work and is nicely made and finished in wood.

Nothing too complex here and the switch is logically hidden by the pouring of the rings into the glass, for a surprise ending of the rings joining together to form a chain.
Click here for more information.