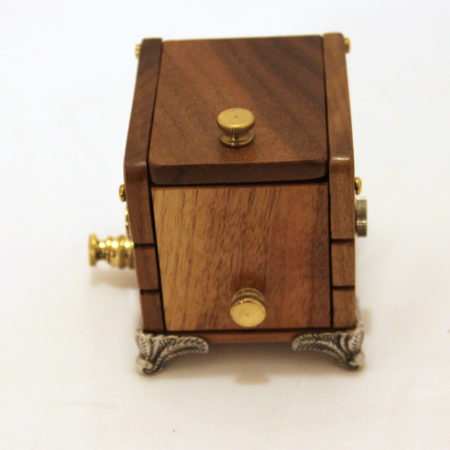 A Beautiful and Practical Ring Grinder

I love Dave Powell's new Ring Grinder!

It is not quite as pretty as the beautiful $link(3695, Deluxe Ring Grinder) put out by my good friend George Robinson, but I slightly prefer Dave's one. It is small, makes a great sound and has a rattle box feature (like George's) that permits the ring to disappear whilst in their hands if so desired.

I'm not sure what Dave is drinking over in California but it is great to see him producing so much great quality and collectible magic. I know he is working on a new website so one can only assume in 2011 he will be continuing to create some wonderful magic!

Keep them coming Dave!


Click here for more information.