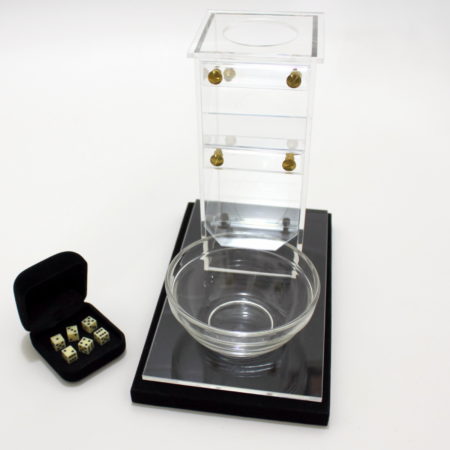 Foolproof and Very Intriguing Looking

My most recent batch of Magic Wonder marvels was filled with some really amazing items. I particularly like this one as it something that looks very intriguing, and at the same time totally above suspicion.

The tower is designed to create Test Conditions for throwing dice, by using the tower any potential for trickery is removed. And yet the magician can throw any number asked for between 2 and 12 (there are two dice thrown).

What is particularly amazing to me is that no matter how many times I throw the dice I have never missed once – I always get the number I was attempting to get.

This is the sort of thing you could easily have in your magic den or on your desk. It certainly is an attention getter!

It is 100% foolproof and nothing is added or taken away, but you can always predict what the dice will display. No electronics either.

Highly Recommended for serious mentalists and lovers of interesting magic props!
Click here for more information.