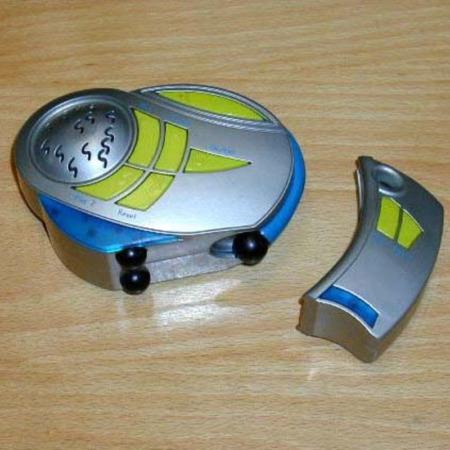 When you need to throw your voice!

The original $link(481,Sound Gizmo) was great because it was so small. This is a lot bigger, but still small enough to fit in a bunch of places (it will not fit inside a pack of cards as the photo shows). But it makes up for this failing by having a remote control and two messages!
Click here for more information.