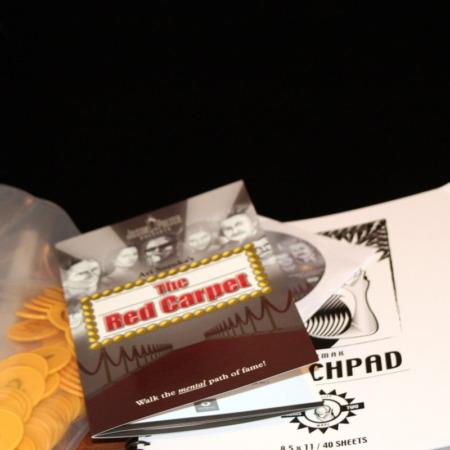 Plays Big, Looks Great, Wonderful Surprise Ending

Jason Palter has a winner on his hands here. The props are first class, the routine has some good laughs on the way, and in the end the revelation takes everyone by surprise.

The method is nothing new, but the props make it seem very clean, and the routine keeps the audience nicely entertained. It is easy to perform but requires some practice to make the performance seem convincing.

The sketch book is particularly well produced and this is a real packs flat plays big effect, suitable for small parlour to small stage.

What I really like about this effect is that it is different. Instead of the usual predictions we are used to this one has a very visual prediction that no one is expecting.

The only real downside with the effect is that it is the same outcome everytime. But it would be quite possible to rectify this and maybe for a few extra bucks Jason will come up with an alternate ending.

If you are looking for a performance piece that is a bit different then The Red Carpet is waiting for you!

Click here for more information.