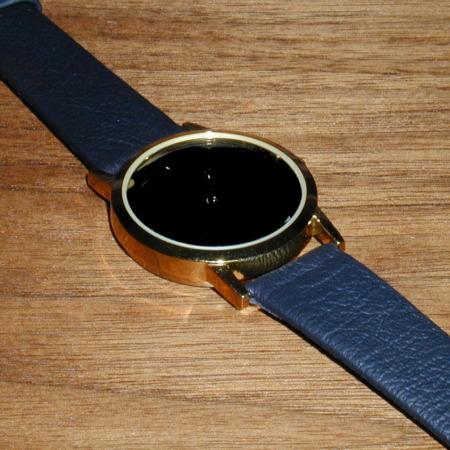 Very nice watch, and surprising revelation!

This watch looks like a nice quality dress watch. But it has the wonderful property of behing able to make a selected card (forced of course) appear beneath the watch face.

It works very quietly and smoothly and is a great utility prop that can be used at anytime in your act. Seeing the card on the watch face is a real surprise and fools them everytime!

The only downside is that you cannot use the watch to tell the time. This is kind of a silly thing, but that is how it goes I guess.
Click here for more information.