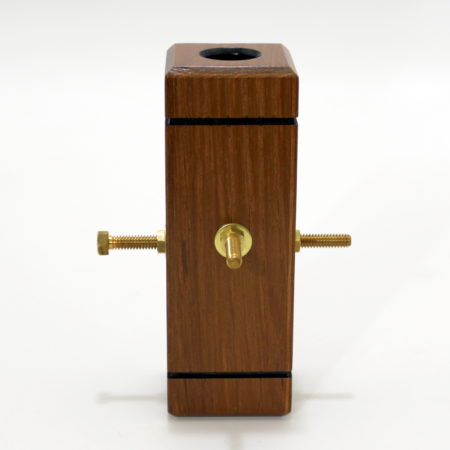 Beautiful, Clean, Easy, and Amazing

So 2013 was a wonderful year for Magic Wagon and they produced some really outstanding effects. Like all of their items these days it sold out very quickly. Their magic always looks amazing and most of the time their effects are good to great, and their methods are normally very practical. In the past they have had their misses, but that seems less and less these days – this is certainly a winner!

This item is probably one of the easiest penetrations you can perform and there is nothing added or taken away, no switches to release, no slides to move, and no magnets or threads. In fact you have just one ball, two bolts, four nuts, and the tube – you see all there is the photos. You can show the tube with the solid bolts running through and drop the solid ball into the hole and have the spectator look fight inside the hole from above and below – there is no way the ball is coming out! And yet with a snap of the fingers the ball drops out of the bottom.

For some the method might be too easy, but for me and for lay people it is a fooler for sure.
Click here for more information.