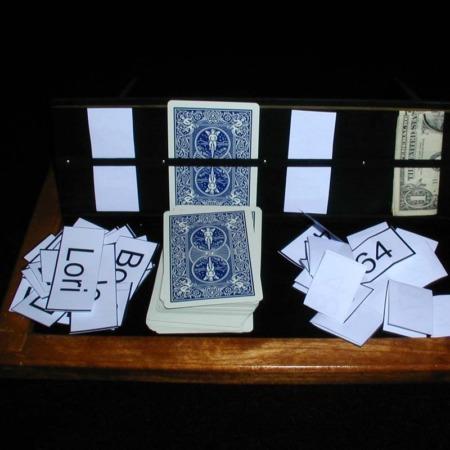 Got to be the cleanest 4 way prediction!

This is very beautiful. Very clean prediction of 4 different items: number, card, name, serial number. No forcing whatsoever.

When you see clever stuff like this that is so simple to operate, you feel warm all over!
Click here for more information.