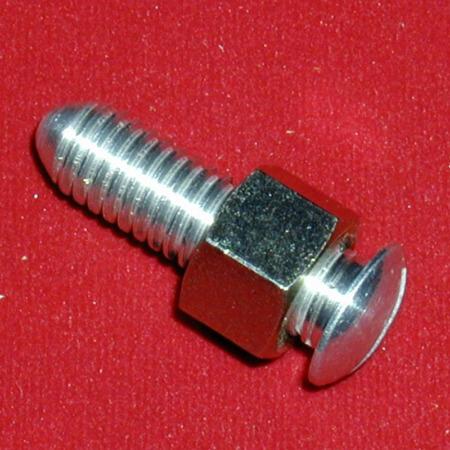 This is more like it!

I have owned a number of versions of this effect – but this is by far the best made, easiest, and most convincing – well apart from the original of course! Thanks to Young, Slim Howie at $link(http://www.thetrickery.com/trickery/Detail.bok%3Fno=1548%26affiliate_no=48 target=trickery,the Trickery) for advising me on this one!

The bolt can be examined both before and after, the bolt visibly unscrews itself even with the magician away from the bolt. The bolt can be covered by a glass dome. You can even look inside the case and it just looks like a simple close-up case.

This is the best item I've seen from India to date – very good indeed.

If I had any complaints at all – and I'd be pushing myself – the box itself although it looks nice is quite cheap in construction. It would not hold up to be thrown around too much. But at the price point, I'm not sure what else could be done.

If you've been burnt with this effect before, now is the time to try again. I really love this effect!
Click here for more information.