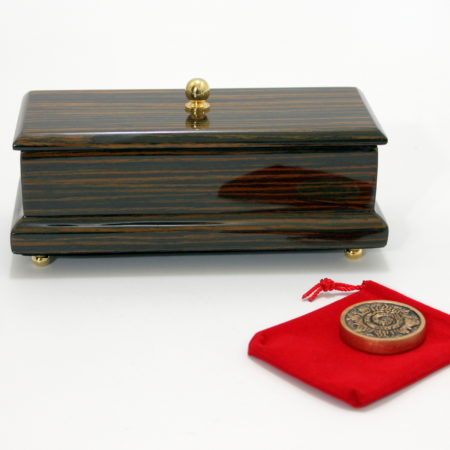 Beautiful, Accurate, and Dependable

So 2013 was a wonderful year for Magic Wagon and they produced some really outstanding effects. Like all of their items these days it sold out very quickly. Their magic always looks amazing and yes this is also a winner!

The box allows you to detect which way up a golden medallion is placed and in what location (1,2, or 3). It sends a wireless signal to a small remote and also has a vibration mode. It works perfectly every time.

You can then place three containers (with $10, $20, and $100 in for example) in the box and detect where each currency value is.

All of this without once turning around. Very clean electronics hidden into the box with no signs and everything can be examined.

Simply wonderful, and a great way to end an amazing year of magic! I can't wait for 2014!
Click here for more information.