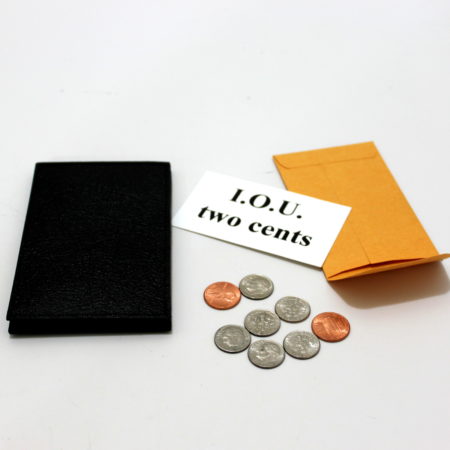 Clever Dixon Does it Again!

Rewind about ten years and you'll find a review from me about perhaps one of the greatest card effects of all time: Carpe Cajones. I still love that effect and wish I did it more as it is so mind blowing. Well I recently picked up an ebook from Doc again called: Psychic Cents and although this is not as mind blowing as Carpe Cajones, it is an amazing effect for walk around with instant reset and really no way to figure it out.

You basically predict the outcome of what appears to be a randomly selected two digit number, and unlike so many of these types of effects it is really clean and does not require a complex choosing procedure or handling. You don't even need a Himber Wallet, but I think this works great with the original style of Mini-Himber from Jerry.

I'm honing in on nine effects for my walk around shows this year and Psychic Cents is one of the first in line.

Highly Recommended for walk around and close-up performers and anyone who appreciates a smart mind.

Great Job Doc Dixon!
Click here for more information.