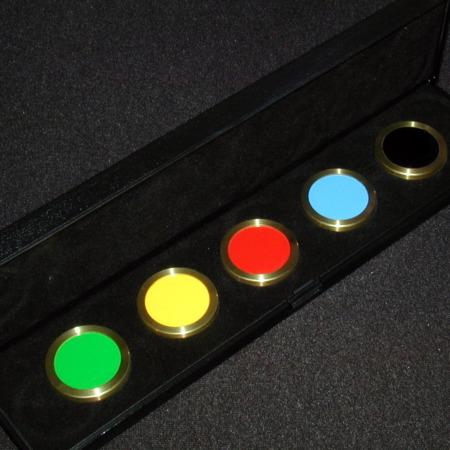 Nice Brass Chips and Clean Prediction!

This effect is a clean prediction of any one of 5 colors. It's not new as I've seen the principle used in other effects, but the chips are nicely made and it also comes with a presentation to perform it twice in one setting which does add a good twist to the routine.

If you like brass magic with no sleight of hand and a simple plot then this is a well priced effect for you!


Click here for more information.