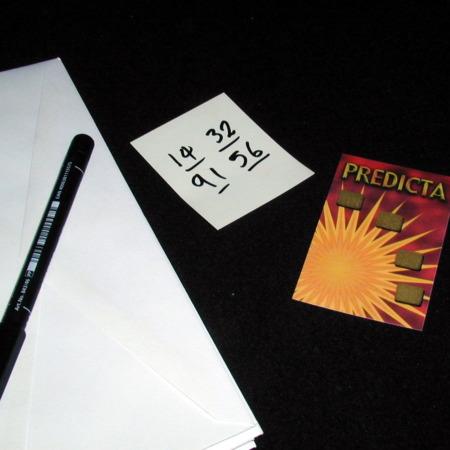 Wow! This is Amazing!

This effect is beautiful, clever, and convincing, but does require getting very comfortable with the method by practicing it enough so that it is automatic – it is not hard and the impact is so huge the effort is more than worth it. In fact the more convincing your presentational skills are the easier you will find this.

Once you get it smooth I defy you to find a more convincing piece of mentalism. Now factor in that it costs less than $50, packs flat and doesn't need any pesky batteries (as so much "mentalism" does these days), you just can't go wrong!

As for the method, you will just die when you see it – very clever indeed. I believe you can fool anyone who is not in the know with this. But you do need to spend a few hours so that it is second nature.

I am sure you will not be dissappointed with your small investment on this one.
Click here for more information.