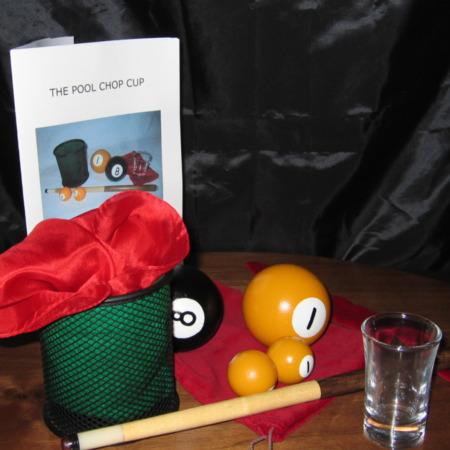 Wow! This is a Wonderful Chop Cup Routine!

There are many, many types of chop cup but even with the different styles of cup – the routine pretty much stays the same. Stephane Bourgoin is trying to change that with his $link(nd=gallery&keywords=Stephane.Bourgoin&flag=Stephane%20Bourgoin, three variations of Chop Cup). This one is top of the line and he has spared no expense. Everything about the outfit is classy and the balls are solid wood – not some cheap rubber that you might expect.

What is great about this routine is that it not only makes logical sense – with the pool cue wand and shot glass adding a great touch – but it comes with not one but two surprise endings and a wonderful routine to bring it all together.

I am quite sure you will find yourself performing this very entertaining and beautifully made routine.

Highly recommended!
Click here for more information.