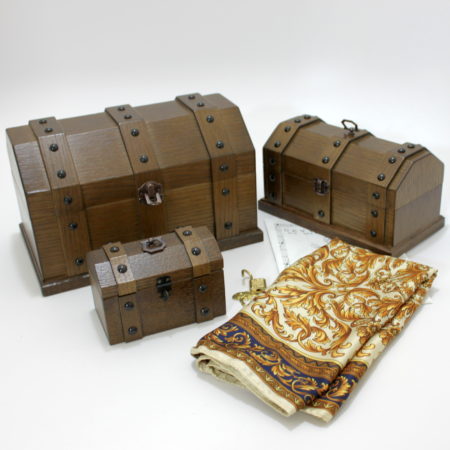 Superb nest of boxes from Mikame

This is one of the best items that Mikame Craft put out – the matching chests look amazing and the method is easy to do.

You can start with the largest box on your table in full view and borrow a watch or ring or similar item, placing it in the hanky provided. Then the item vanishes from the hanky and you show the large box all around and open it up. Inside is a smaller box which you take out and place down on the table. You open this up and a third box is found which is given to the spectator. This box is padlocked and they are given the key and when the spectator opens up the box they find their item inside.

It is all very smooth in operation and the vanish is achieved using a Devil's Hanky (which is supplied).
Click here for more information.