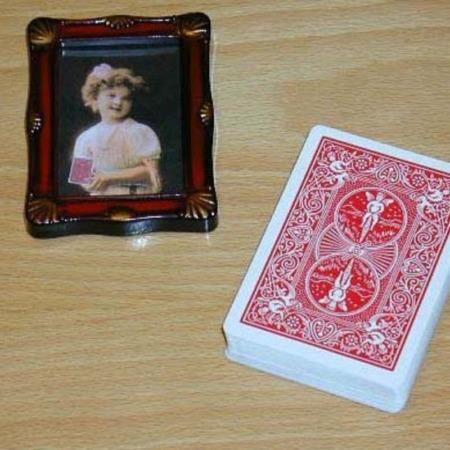 Nice idea – cheap frame!

This has a lot of potential – but the frame is too cheap! The chosen card appears in the little girls hand. This is another one I'd like to see remade as a nice wooden collectable with the option to put your own photo it – Howie & Bob are you listening?
Click here for more information.