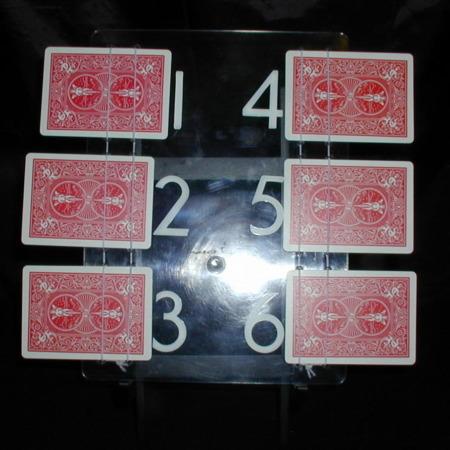 Wow! Easy, Cheap, And Very Convicing Prediction!

This is a very simple little outfit from MAK Magic and it is amazingly clean. You show the perspex board with 6 cards attached. You can clearly see through the perspex. The spectator names any number – no force – and you turn over the card at that position. You can take the whole card out and freely show it. This card matches your prediction. You then turn around the board and the other cards are all different.

This is a great value and well made, and will fool the magician's who know other methods such as $link(949,Perfect Match) and $link(1033,The Animals Came in Two by Two). No sleights or switches.

Of course there is always one issue with magic – it would have been nice if the elastic was not quite as tightly threaded to make it a little easier in placing the cards under them!
Click here for more information.